GARY HOWLAND
Principal
---
At the age of 17, Gary Howland began what would become a life-time career in real estate when he purchased his first property in 1974. Gary then went on to earn a bachelor's degree in Finance and Accounting from the University of Utah. Throughout the span of his career, Gary has held many leadership positions including, VP of Consulting, General Partner of Planned Equities, as well as owner and operator of an engineering firm. In 1990, Gary founded Eagle Point Financial Group, now Howland Partners, where he is the Principal and Chief Executive Officer. Gary and his wife Amy live in South Jordan, Utah. He is the father of seven children and ten grandchildren. He enjoys travel and golf.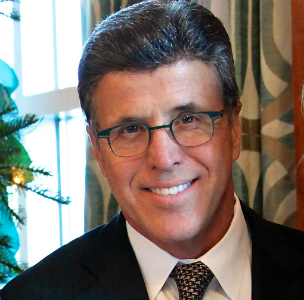 Ronald Cutler Gunnell
Affiliated Partner
---
An accomplished businessman, Founder, and investor, Ron Co-Founded Health Benefits America (HBA) in 1986 which became one of the Unites States largest outsourcing benefit management solutions. Providing services to over 50 Fortune 100 companies and over 7 million employees including General Motors, Bank &America, Chrysler, PepsiCo, FedEx, Sears, Citibank, Chevron, Eastman Kodak, Xerox, Marriott Corp, DHL, Coca Cola. HBA was acquired by Automatic Data Processing, Inc (ADP). He Founded The Paradigm Group in 1999. In 2013 Ron Founded The BroadStreet Group, LLC. Focusing on three primary areas which include, International Commerce, Commercial Real Estate, and Business Consulting, with partners in the United States, Sao Paulo, Brazil, and India.

With over 30 years of business experience and 23 years in the Entertainment industry, he serves on a number of Educational Boards including, Utah State University Cain College, BYU Marriott School of Management, Utah Valley University Presidential Advisory Board, University of Utah School of Music. His Charitable Boards include, Rising Star Outreach - India, Mentors International - Philippines, Honduras, Guatemala, Peru, El Salvador, and Operation Kids. Ron has vast experience in the entertainment industry and in 1996 was appointed Assistant to the President and Executive Producer (Talent) with the World renowned Mormon Tabernacle Choir In which, he is responsible For securing, negotiating and hosting artists and celebrities From around the world, including Stevie Wonder, James Taylor, Nagle Cole, Tom Brokaw, Rene' Fleming, Sesame Street Muppets. A graduate of Brigham Young University, married with 3 daughters and two grandchildren.
P. SCOTT ALLEN
---
A graduate of Weber State University with a degree in Accounting, Scott Allen has worked for Eagle Point Financial Group, now Howland Partners since 1999. Currently, Scott oversees all accounting related duties at HPI and serves as the companies Vice President of Finance. Scott is also currently a member of the Salt Lake Board of Realtors. He and his family live in Bountiful, Utah where he is an avid soccer player and enjoys coaching his children's sports teams.
TINA FRANCO
---
Since Joining Howland Partners in 2013, Tina Franco's role has evolved from Administrative Assistant to Real Estate Agent and Project Manager. Tina now assists with the construction management of residential and commercial subdivisions. Her background as a paralegal along with her experience in the medical industry have been valuable in helping her contribute to many projects at HPI. Tina lives in Rose Park, Utah with her husband and enjoys spending time with her three daughters and grandchildren.